All patrollers are required to complete their FEMA 100 and bring their proof of completion with them to the On the Hill Refresher the 3rd weekend of October at Dodge Ridge. Here are the step by step instructions to do.
Getting a FEMA SID
To track your testing you will need an FEMA SID. This is a one time process, so save it in a safe place you'll remember and you can skip these steps.
Head to the FEMA Student ID site at: https://cdp.dhs.gov/femasid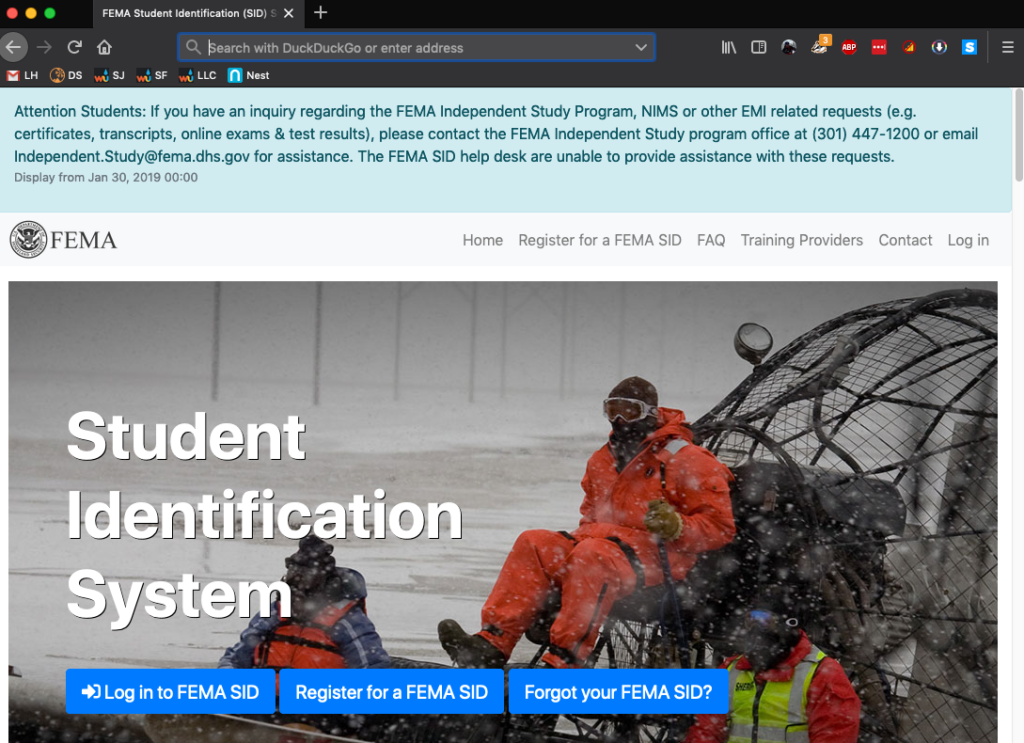 2. Click the button that says "Register for a FEMA SID"
3. Fill out the form to create your ID
4. Click the "Register" Button
5. Wait for the confirmation page, it will have your FEMA SID
Completing The Certification
Head to the FEMA 100 Site at: https://training.fema.gov/is/courseoverview.aspx?code=IS-100.c
2. Click the "Interactive Web Based Course" Link
3. Start the course as directed, the course continues to give quality directions as you click through it so we won't detail those here.
4. Complete the course and click the "Take the Exam" link
5. Have your FEMA SID and the Last name you registered with it ready to go to take the test.
6. Your exam submission must be processed before your course is considered complete. Once complete, your record will be updated and you will receive an email within 1-2 business days with a link to view your electronic certificate.